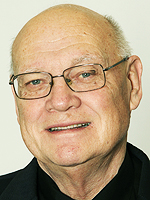 WAYNE ANAKA President, CEO/CRO 
A dynamic Aviation Industry leader, Wayne was the principal Founding Partner of NavStar Aviation Group, an aviation ground handling company based at three airports in Canada and three airports in Florida. Successfully sold for a profit in 2016.
Prior to founding NavStar, Wayne spent 39 years in various management and executive positions for Servisair Canada and Wardair Canada. Mr. Anaka is focussed on Revenue Science and Leadership TEAM Building and is experienced in all aspects of ground handling, labour relations, contract negotiations, budgeting and P&L management, RFP preparation and review, winter operations, environmental storm water management, aircraft deicing, airline operations and customer service management. Wayne has been accountable for annual budgets exceeding $50,000,000 and oversight of over 2000 people in multiple North American airports. Currently, Wayne is an acknowledged industry expert specialized in delivering quality EMS, SMS and CMS products.
Mr. Anaka is certified in Chief Revenue Officer (CRO) thinking and is a Certified Member (CM) of the International Association Airport Executives (IAAE) Canada. He is a recognized leader in TEAM building and is a training consultant supporting airports, airlines, municipalities with local airports, and other aviation related organizations. Mr. Anaka is a certified John C. Maxwell Team Coach and former Toast Masters' Speaker. Wayne's writing is also published in various Aviation Periodicals.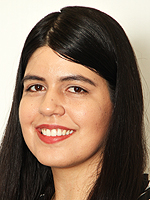 PAULA MOREIRA 
Paula Moreira is quite new to the Aviation Industry. She came from Brazil where she was following a different path and gaining experience with Architecture in which she holds a bachelor's degree from Universidade de Fortaleza. After graduation, she decided to try something new and came to Canada where she started to pursue her passion for Aviation. In 2018, she graduated from Georgian College in the Aviation Management program with honours.
Now, Paula is the Go-To person for Research and Branding at AVCON.WW. She assists our team in various projects and she is responsible for the visual communication of the company.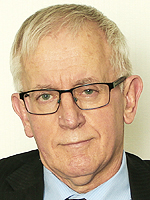 PAUL RITCHI A.A.E. PMP CRO
A Strategic Senior Aviation Leader with rich experience driving results in the highly complex and demanding airport and air carrier industry. Industry success in the Greater Toronto Airports Authority and with Canadian Airlines International.
Paul led the development and management of the world's largest and most advanced Central De-icing Facility. Paul facilitates cross-functional teams including external parties to realise a shared end vision. Repeated success balancing outstanding leadership and technical skills to build high performing and aligned teams, often across multiple airports and time zones.
Paul is stretch-goal driven, decisive leader with a track record of championing operational transformations and process improvements to drive growth and deliver value for all stakeholders – customers, employees, and government agencies. Key areas of Paul's expertise include:
•  Aviation Operational Planning & Deployment
•  New Aviation Facility Shakedown exercises
•  Building Departments & Teams
•  Establishing & Managing Complex De-icing Facilities
•  Defining Plans of Operations for Aviation Facilities
•  Ramp Operations & Cabin Service Management
•  Revenue Science qualified
•  Quality Management Tool Implementation and authorized ISO 9001 Program Lead Auditor
•  Movement of Cemetery on Airport Lands
Join Our Winning Students​ Today!